SAP Solution Manager Service Desk integration
Enrich your support tickets with screenshots, authorization reports and more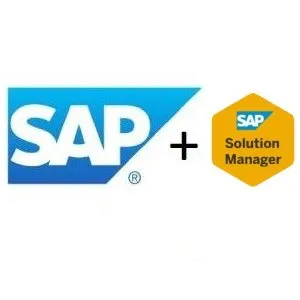 See how simply you can enhance your SAP Solution Manager Service Desk processes by adding extra attachments to your support messages automatically.
The complete technical and business context of the problem is attached to every support message you create. This provides great benefits for your support teams and helps them fix problems much faster.
Additionally, if you forward support messages with all this extra information to SAP, you can expect a quicker solution for your problems.
This post will describe how you can boost your SAP support without disrupting existing processes.
What is STA Ticket System?
It is an add-on for SAP systems that must be installed on the SAP application server. It extends the SAP GUI with a menu item that allows users to report errors directly from the screen where the error happened. It works with R/3 based SAP systems that use the SAP Netweaver platform (for example SAP ECC, SAP BW) and the latest S/4 HANA systems as well.
Your existing connections between your Solution Manager system and other SAP systems are not changed in any way. Installing the add-on to the Solution Manager system is not required unless you want to enrich error reports in the SolMan system as well.
Create support messages from the SAP GUI
If you already use SAP Solution Manager Service Desk and your SAP users create Support Messages using the Help menu in SAP GUI, the product will add one or two extra steps before submitting the ticket to SAP Solution Manager. You configure the program to skip these steps or not. The process is simple:
When you press "Create Support Message" in the Help menu, first our add-on will ask for confirmation to take a screenshot. You may choose not to add if there is any sensitive information on the screen. Later, you can add the screenshot manually if you have hidden all sensitive information using an image editor. It is possible to omit this step (you can disable it in the global configuration of the product), but it is highly recommended to keep this in place.
After you press "Save/Send" on the standard SAP popup window, the main screen of STA Ticket System appears where you fill any additionaly fields.
Just before the standard SAP functionality creates the support message in SolMan, our add-on will collect all relevant information regarding the SAP system, SAP user and currently running program and attach them to the support message. It will additionally attach the screenshot (if taken), an authorization report for the current user and optionally a shortcut to the transaction where the error occurred.
All this extra information provides enormous benefit to the service desk staff. There is no need to clarify every missing detail with the caller to be able to start solving the problem. This may save days of waiting for clarification for multinational companies especially if SAP support is outsourced.
Add your own fields
You can add your custom fields that can be set by SAP end users to the customer subscreen part of the main screen of STA Ticket System. You may add fields like impact, urgency, severity, support group, tags etc.
Whatever fields you add here will be added to the Solution Manager support message too as part of a generated PDF.
Benefits
Your support staff will have all information about the problem immediately, so they won't need to contact the user who reported the error to clarify all details. They can start to work on solving the problem instantly without having to wait for clarification. This results in a significant reduction in ticket resolution time.
If you forward support messages to SAP with all the additional information, you'll likely to end up with a faster solution for your problem because SAP support will have less communication steps with you.
At the end all this translates to a significant cut of SAP maintenance costs and other indirect benefits, like job satisfaction and less system downtime.
SAP SolMan integration videos
You can see the full installation and some real-life examples here:
Let's make a conference call and show you how our products work and answer all your questions.
Get a free 30-day trial and test the product in your own SAP systems.
Still have questions? Do not hesitate to contact us and get them answered.